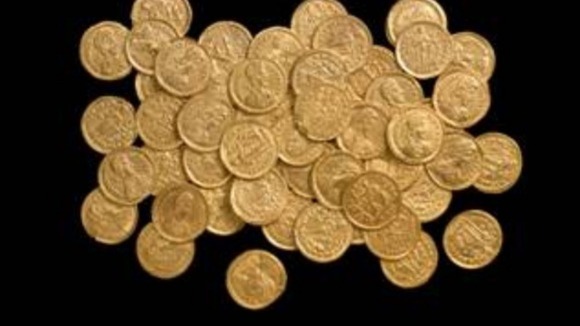 A collection of 159 Roman gold coins has been found in St Albans in Hertfordshire.
It was found on private land just north of St Albans, and is believed to be one of the largest hoards of coins ever discovered in the UK.
The coins, which are called 'solidus', are thought to date back to the very end of Roman rule in Britain.
The local council says that the coins are in a good condition, and were scattered across a fairly wide area. They are believed to be very rare.
For more on this visit the ITV News Anglia website.