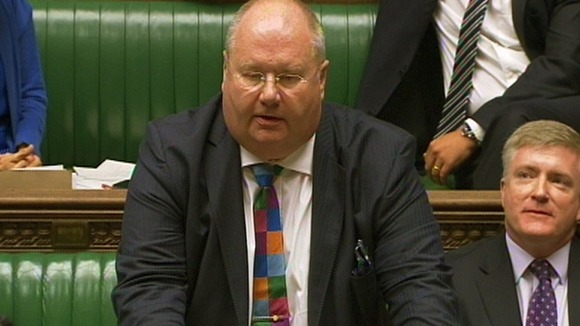 Protesters tried to storm a Government department to mark the first anniversary of the clearance of Europe's largest traveller site.
About 100 people still angered by the eviction of travellers from Dale Farm in Crays Hill, Essex, a year ago staged a demonstration outside the Department for Communities and Local Government offices in central London.
Some demonstrators attempted to gain entry into the building to "evict" the department's secretary Eric Pickles but were restrained on the ground by police.
Eight demonstrators scaled scaffolding outside the building with a banner reading: "Fight for sites."