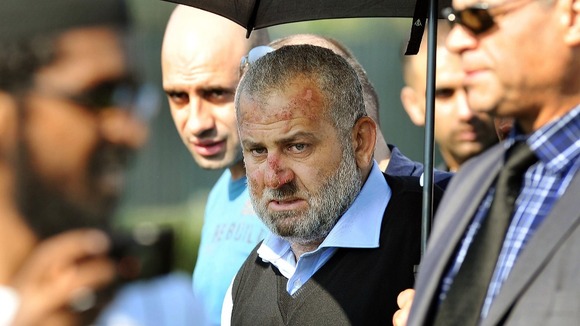 Only Bassam Kua and his daughter Nur, 17, escaped the property in Sonia Gardens, Neasden, and they were treated in hospital.
The coroner read out a statement written by Mr Kua in the days after the fire, which started behind a chest freezer in the hallway of the four-bedroom semi-detached house.
The father stood in the witness box as the coroner read out his account to the court.
Mr Walker read: "The next thing I remember was Muna waking me up and the smoke alarm sounding.
"There was thick black smoke in the room."
He said the couple got up and ran downstairs to investigate.
"I felt my way around the room by feeling with my hand.
"She shouted that the fire was at the back of the freezer."
In the statement Mr Kua said he shouted at Muna to get the children while he would try to douse the flames with water."