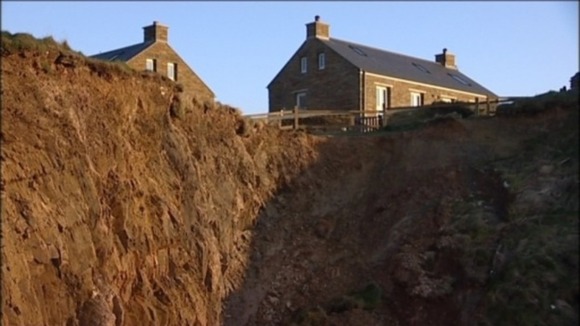 The retired police officer is facing financial ruin after she bought her dream home in Torquay at auction just a week before a landslide left it on a cliff edge.
Sue Diamond made a telephone bid of £154,500 for the house in February 2010, without viewing it.
But eight days after the auction, a landslide left the 1930s house just 50 yards from a drop into the sea, and signalled the start of a lengthy legal battle.
Since then, she has been engaged in a legal war with the builder who sold it to her, Matthew Taylor, who has been reduced to living in a caravan while the dispute has dragged on.
For more on this story visit the ITV News Westcountry website.