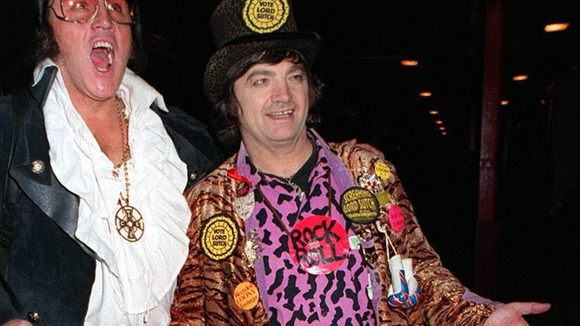 A blue plaque will be unveiled later to commemorate the musician and founder of the Official Monster Raving Loony Party, David 'Screaming Lord' Sutch.
The unveiling at Ace Café in Wembley today is arranged to coincide with what would have been Mr Sutch's 72nd birthday.
Sutch was the first political figure to campaign for Votes at 18, commercial radio stations, Pet Passports and all day pub opening.