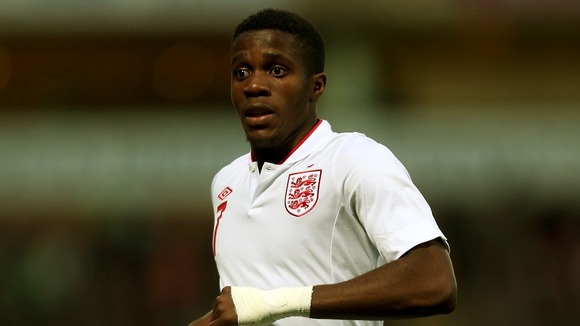 Crystal Palace winger Wilfried Zaha could yet decide to play for Ivory Coast, the country of his birth, even if he makes his England debut in a friendly against Sweden on Wednesday.
The 20-year-old, who left West Africa as a four-year-old, told British media on Tuesday that he was still undecided about which country he would ultimately opt for.
"It's 50-50 because I was born in Ivory Coast but all I know is England," he told the Guardian newspaper.
"When the time comes, I'll make a choice. For now I just want to reach the top."
Wednesday's match in Stockholm is classed as a non-competitive game by FIFA, which means Zaha would not be committing himself to England long-term if he makes an appearance.