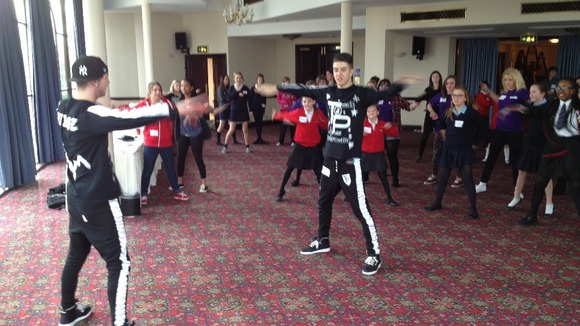 Diana Award Ambassadors Twist and Pulse, Ashley Glazebrook and Glen Murphy, are running two dance workshops with 80 Anti-Bullying Ambassadors. The dance duo are performing their dance routine as part of the event.
Ashley and Glen said they are "proud Ambassadors of the Diana Award" and hope their dance workshops with young people "can help increase their confidence".
They added: "The Diana Award National Anti-Bullying Ambassadors Conference is a fantastic event that empowers young people to come together and stand up to bullies".