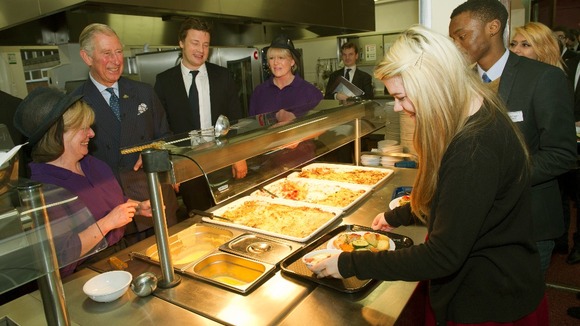 Students from a school that has inspired its pupils to grow and cook their own food found an unusual worker joined their dinner ladies today - the Prince of Wales.
Charles dished up a pudding to one surprised A-level student when he visited Carshalton Boys Sports College.
Rosie Wastell, 17, was left red-faced when she found Charles behind the serving hatch taking her order for rhubarb crumble. But he forgot about the famous school custard which had to be poured by dinner lady Sandra Rudge, 43. She said: "He should come and work with us, he's a character."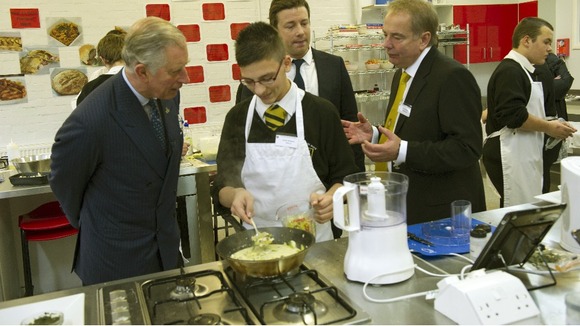 Headteacher Simon Barber began the initiative to encourage his pupils to grow and cook their own produce, and today the school keeps chickens for eggs and grows a variety of crops from strawberries and lettuce to herbs on 16 raised beds.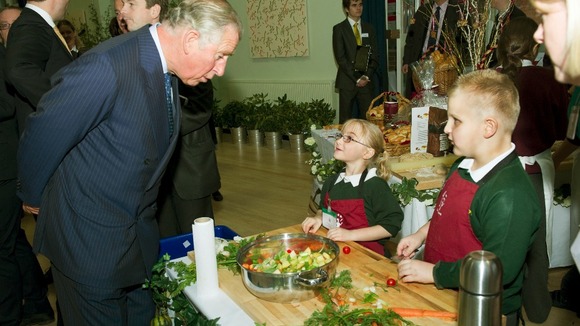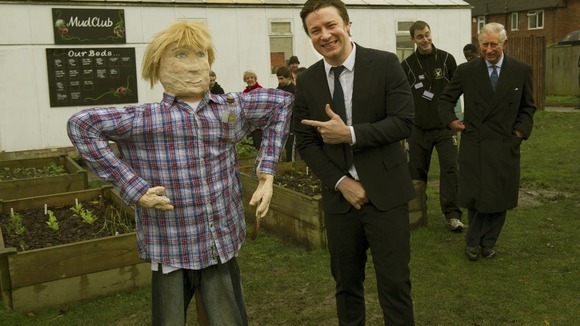 In a speech to schools, community groups and charities Jamie Oliver joked that Charles must be seen as "a little bit of a hippie" for his long-held views and campaigning to improve food in schools and hospitals.
The TV chef said: "It was incredibly inspirational coming here today, to see such a wonderfully passionate school where they're doing it right, this is a celebration of what really can happen for every school in the country and beyond - every hospital, every old people's home, every business."