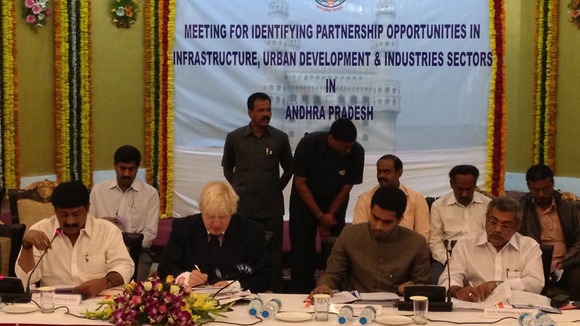 British companies should have access to India's booming markets, Boris Johnson said today as he appealed to the country's government to relax strict laws designed to protect small businesses.
The London Mayor said British retailers, keen to sell to India's burgeoning middle-class, could actually help alleviate poverty by providing cheaper goods.
At the moment the likes of John Lewis, Sainsbury's, and Tesco are unable to access the Indian market because of strict laws preventing retailers from selling more than one branded product.
The law means high-end fashion labels such as Gucci or Prada can open boutiques in India because they only sell their own label.