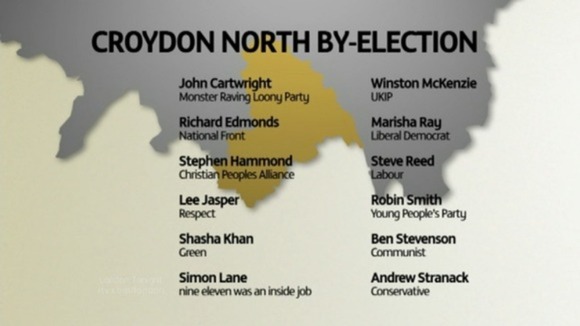 Labour retained the constituency of Croydon North in a Westminster by-election today, romping home by a margin of almost 12,000 votes.
The party's candidate Steve Reed secured 15,898 votes and a massive 47.9% margin of victory, up from the 31.9% recorded at the 2010 general election by former minister Malcolm Wicks, whose death in September triggered the poll.
Conservatives took second place, with their candidate Andy Stranack receiving 4,137 votes, but Liberal Democrat Marisha Ray came fourth behind the UK Independence Party and lost her deposit.