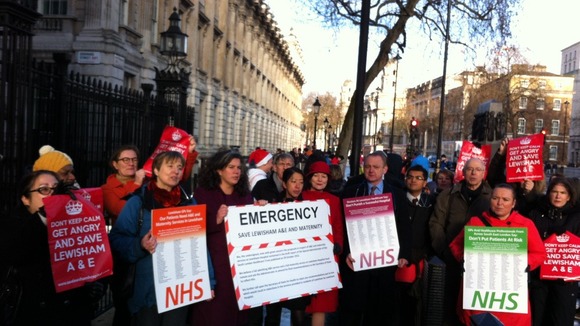 Consultants and MPs opposed to plans to close Lewisham's Accident and Emergency department have handed letters and a 20,000-signature petition to Downing Street.
Protesters, including Lewisham East MP Heidi Alexander, say the closure would leave them with one accident department for 750,000 residents.
The planned closure is part of a reorganisation aimed at saving the South London Healthcare Trust after it went into administration.