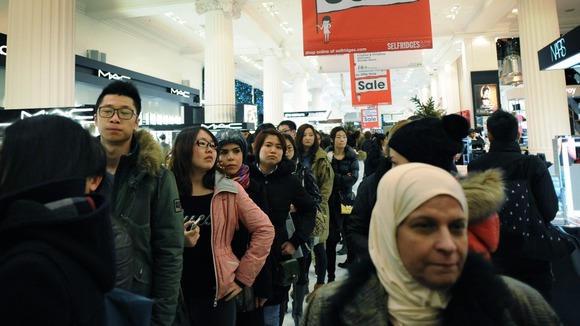 Millions of bargain hunters smashed all records at yesterday's Boxing Day sales, spending almost three billion pounds in a huge nationwide shopping spree.
Crowds were particularly strong in London's West End, despite disruptions from a tube strike.
Shoppers queued for hours to buy Prada at the Selfridges department store on Oxford Street.
The store took £1.5 million in the first hour of trading yesterday.
Nationwide, takings were up more than 20%.