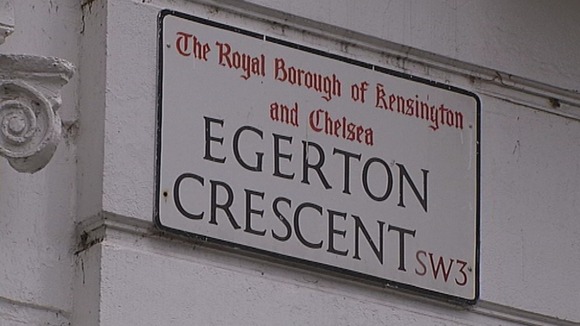 Egerton Crescent, the most expensive street in England and Wales, according to the Lloyds TSB list of the top 10 priciest streets, is nestled just a stone's throw away from the Victoria and Albert Museum and Harrods.
House prices in central London have continued to shoot upwards over the past year, amid strong interest from wealthy overseas buyers looking for a safe haven, amid the uncertainty of the Eurozone.
However, some analysts have suggested that a 7% stamp duty rate which was placed on homes worth over £2 million in the Spring could cause the market to cool off slightly next year.
Merton in South West London also claimed two places in the top 10 list - Parkside, skirting Wimbledon Common, came in second place with an average property price of £5.2 million.
Home Park Road in Merton came in sixth place, with average property prices of £4.7 million.