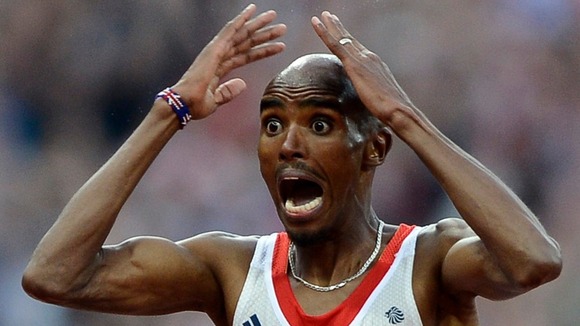 Double Olympic champ Mo Farah has been awarded a CBE in the Queen's New Year Honours.
Mo Farah trained in London for 10 years between 2001 - 2011 before moving to the United states to further his training.
But Former sports minister Gerry Sutcliffe told the Sun newspaper he deserves a higher accolade.
"Mo's a national hero. I think it's a mistake if Wiggins and Ainslie are honoured like this and Mo isn't.
Mo's a double gold-medal winner and you look at his performances over a period of time and he's equal with those two in terms of performance and dedication."