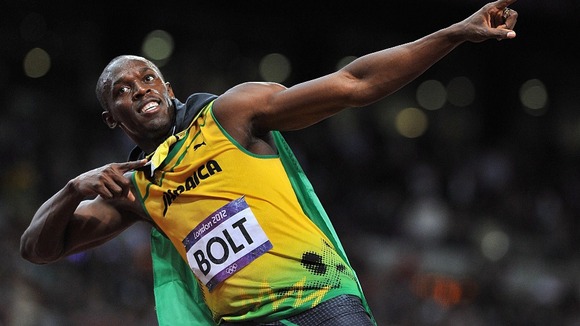 A man screamed abuse at Jamaican sprinter Usain Bolt before hurling a bottle at the start line of the men's Olympic 100m final, a court heard today.
Ashley Gill-Webb, 34, pushed his way to the front of an exclusive seating area without a ticket and shouted things like: "Usain I want you to lose, Usain you are bad, you are an *," the court was told.
He then threw the beer bottle as the race - which Bolt went on to win in 9.63 seconds - started at the Olympic Stadium on August 5.
Gill-Webb, from South Milford, near Leeds, was confronted by Dutch judoka Edith Bosch, and then restrained by Locog volunteers and arrested by police, the court heard.