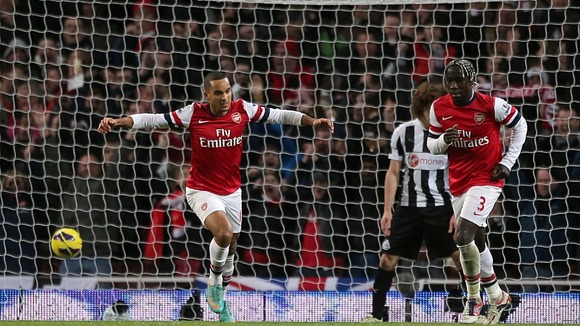 Arsene Wenger insists "the desire is there" for Arsenal to secure Theo Walcott's commitment to a new contract. The 23-year-old will be out of contract in the summer but has been in excellent goalscoring form for the Gunners recently.
Wenger has spoken repeatedly of his intention to keep the England forward at the Emirates Stadium, and the Arsenal boss said at a press conference this morning: "We are talking."
"It is very difficult to be predictable in these kinds of situations but our desire is there to do it as quickly as possible and ready to do it."
The former Southampton youngster has scored 14 goals in all competitions for Arsenal so far this season, already his best total in a single campaign since his arrival in 2006.