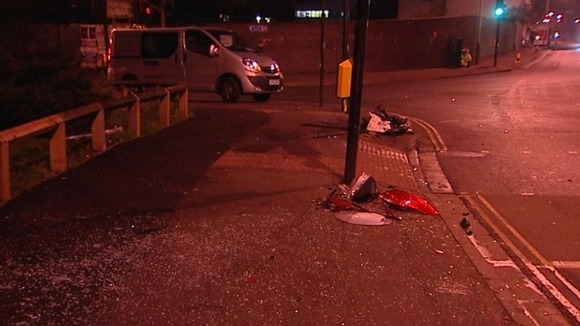 The Metropolitan Police has launched an investigation after a 13-year-old girl died in crash, involving a car that was being chased by police.
Just before 6.30pm last night, a Peugeot 308 - which was being pursued by a marked police car - collided with a Volkswagen Polo.
The teenager, who had been sitting in the back of the Volkswagen, died at the scene from her injuries.
Her parents and brother, who were also in the car, have been taken to hospital - but their injuries are not thought to be serious.
The driver of the Peugeot has been arrested.
Commander Tony Eastaugh said: "An innocent family are now dealing with the tragic loss of a loved one.
"The Metropolitan Police has begun a thorough investigation into the circumstances of this terrible incident.
"The thoughts of our staff and officers are with the family at this time."