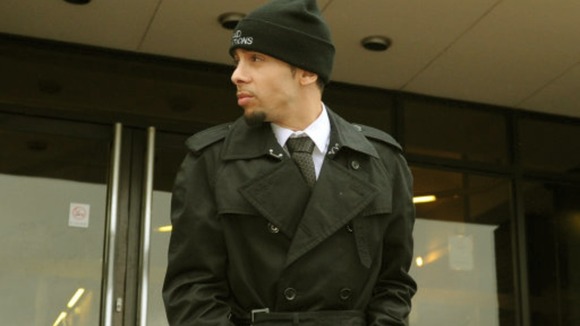 Guildford Crown Court heard that N-Dubz rapper Dappy sparked a "mob attack" when he spat at two girls who refused to get into a car with him and his friends.
Onlooker David Jenkins defended the girls after the rapper allegedly called them 'sluts' and 'ugly', and proceeded to put Dappy in a headlock, after the rapper swung a punch at him.
Dappy was joined by two other men and the incident at a petrol station in Guildford turned into a "mob-handed, utterly unlawful and aggressive attack" said Prosecutor Brian Stork.
A saliva stain on alleged victim David Jenkins' t-shirt has a "billion to one" DNA link to Dappy.
The rapper denies 2 counts of common assault on the two women, one of assault by beating, of Mr Jenkins, and one of affray.
The trial continues tomorrow.