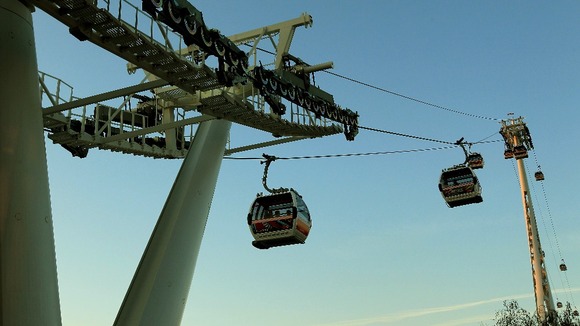 Passenger numbers on the Thames cable car have fallen from 180,000 a week during the Olympics to as few as 300 a day.
The service has surpassed is first year target of 1.3 million trips, with more than 1.7 million journeys being made, but the number of daily uses has fallen dramatically.
Transport for London charges £4.30 for an adult to cross the Thames by cable car, reduced to £3.20 for pay-as-you-go Oyster cards. Oyster travelcards are not accepted.
Lib Dem London Assembly member Caroline Pidgeon is calling for that to change, with cable car trips being included in the price of an Oyster travelcard.
TFL paid more than £15 million towards the construction of the east London Thames crossing and spent more than two million pounds on the service in its first 20 weeks of operation.