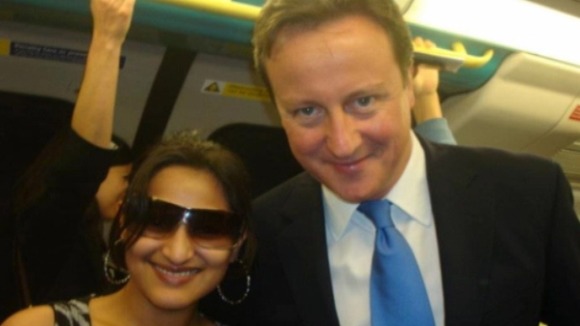 Sanyogita Mayer, 27, was travelling on the tube with her husband Yanko and their daughter 16-week-old Sayama in October 2011.
The family were travelling on the Eastbound Jubilee line train at about 11am when David Cameron got on at Westminister and complimented Sanyogita on her beautiful baby.
Sanyogita had no idea who he was and said to her husband in front of Cameron: 'Who is this man telling me my baby is beautiful?'
Yanko told her he was the Prime Minister.
Sanyogita thought it was a joke and asked Cameron who he really was. He insisted that he was indeed the PM.