Rafael Benitez finally enjoyed some home comfort today as Chelsea avoided throwing away another two-goal lead by clinging on to beat Arsenal.
It was very nearly Groundhog Day at snowy Stamford Bridge, with the Gunners making amends for an appalling first-half performance through Theo Walcott's first goal since signing his new contract.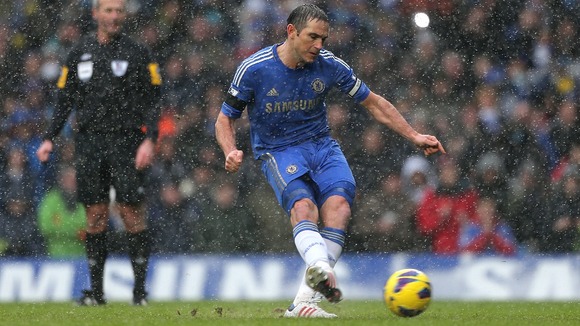 But it was not enough to overturn the two-goal head start they gifted Chelsea, with Juan Mata's strike and Frank Lampard's penalty - his 195th goal for the club - ultimately proving the difference.
A Barclays Premier League double over Arsenal also saw the third-placed Blues move 11 points clear of their opponents and cast serious doubt over the top-four credentials of Arsene Wenger's men.