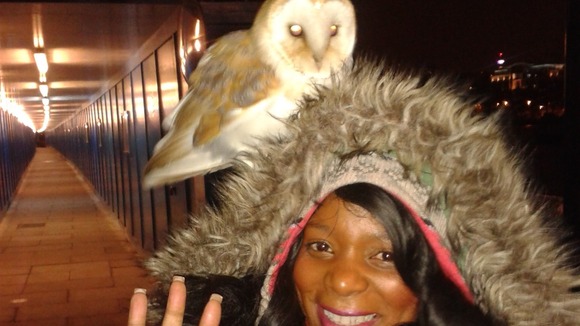 An ITV London viewer is appealing for the owner of an owl to come forward, after it landed on her head as she walked near Blackfriars Bridge.
Andrea Boatswain said the barn owl was tagged, and believes it is owned by someone who lives nearby.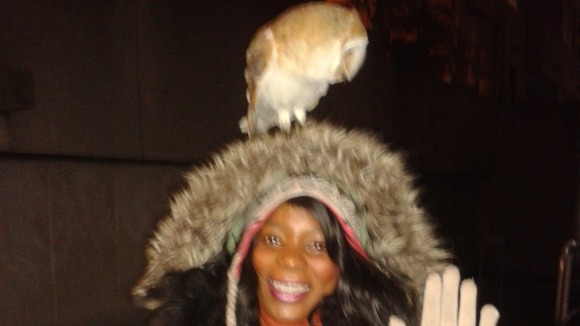 She emailed us to say: "He was last seen on roof of building works in Marigold Alley, SE1 opposite the flats. I walked him on my head around there. Blackfriars Bridge just past the pub at side of bridge facing the river. He may belong to someone living in those flats. He was tagged. Very friendly."