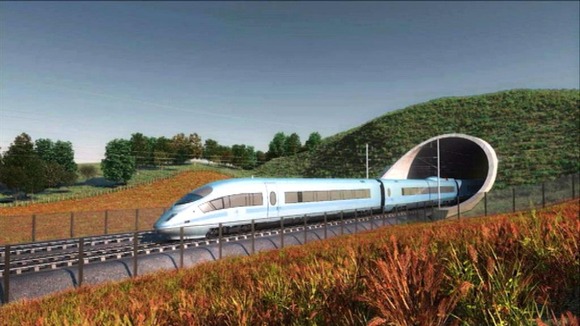 Passengers will be able to get from London to Manchester in one hour and eight minutes - almost half the current journey time - once the high speed rail link is completed.
Today the government unveiled the proposed route between Birmingham and Leeds - having already drawn up plans for the London to Birmingham section.
However, a proposed spur to Heathrow has been put on hold, pending the results of Sir Howard Davies' review of future airport capacity - which is not due to give a final report until the summer of 2015.
Instead passengers heading to the world's busiest airport will have to change onto the new London east-west Crossrail service for an 11-minute transfer to terminals.