Clarence House has tweeted pictures of Prince Charles using an Oyster card to pass through the ticket gates at Farringdon Station.
The Prince of Wales and the Duchess of Cornwall are visiting the station to mark the 150th birthday of the tube.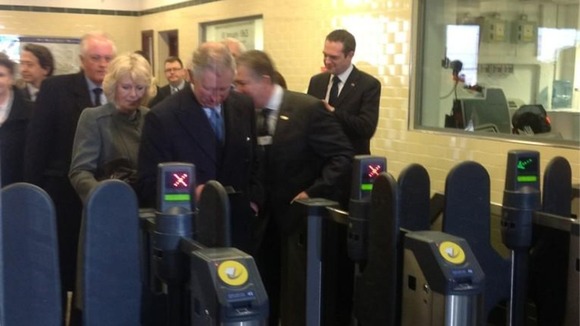 The royal couple were presented with special commemorative Oyster cards.