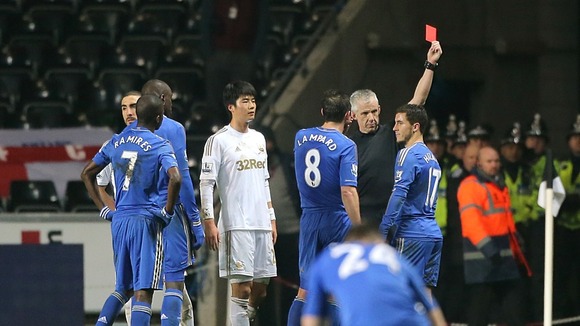 The FA has announced that an independent commission has decided Chelsea's Eden Hazard will only serve a three match ban following the incident when he appeared to kick a ballboy at a match at Swansea.
The FA had alleged that his actions constituted violent conduct and wanted the ban extended. However, Hazard denied the charge and the commission agreed that the penalty was fair.
The FA will also remind clubs to make sure ballboys act responsibly - the Hazard incident occurred after the ballboy prevented the Chelsea player from retrieving the ball.