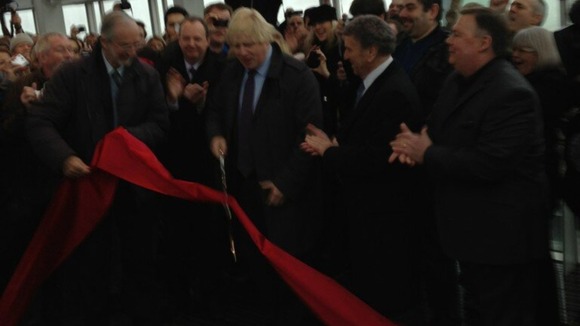 The Mayor of London cut a ribbon just over 800ft above the capital to welcome visitors to the highest vantage point in western Europe.
He was joined on level 72 of London's tallest building by its architect, Renzo Piano, for the opening of the attraction, The View from The Shard.
Mr Piano said: "This building is magic for a number of reasons."First, because it's in London, second, because it's so tall, and third, because this building is a part of London. It's a sense of London."It's sad when London is sad, it's joyful when London is brilliant and joyful."