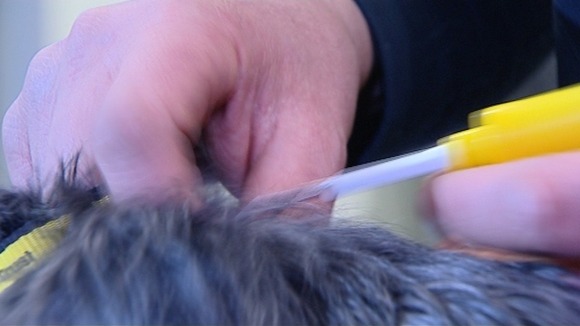 Along with compulsory microchipping, the Government has announced plans to extend legal protection over dog attacks to cover incidents on private property.
This will be a relief for many postmen and women, health visitors and others who call at private addresses but have not been covered by the law if they are bitten by a dog.
Microchipping was introduced in 1989 and is the most effective and secure way of permanently identifying a pet. A unique identification number is registered to the animal and the owner's details are placed on a database.
Microchipping also has a number of other welfare benefits, including:
-All puppies being traceable to their breeder
-Deterrent to dog theft
-Allows for rapid return
-Easier identification and subsequent arrests of owners culpable of animal cruelty
-Enables vets to quickly contact dog owners for emergency procedures