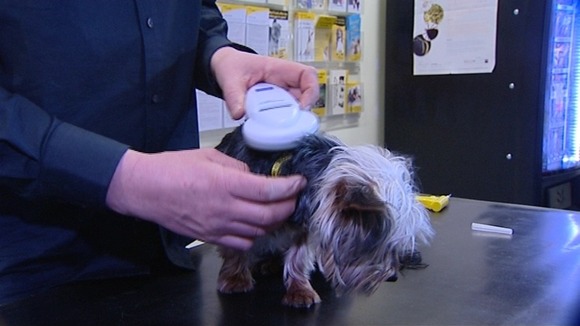 In the UK the microchip is implanted under the skin between the shoulder blades. The process is carried out by a suitably trained person. It is not carried out under anesthetic. Once implanted correctly the microchip is unlikely to fail and so provides lifelong permanent identification.
Microchipping just feels like a small pinch or mild sting – akin to a minor injection - and the dog does not feel the chip at all after it has been inserted.
Currently, it costs between £20-£30 to have your dog microchipped at the vet.
For more information visit The Dog's Trust.