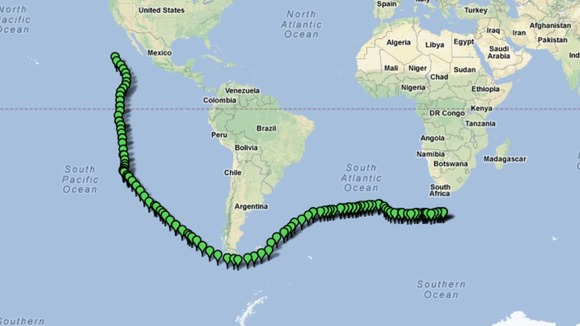 A 70-year-old from Ealing, who's attempting to become the first woman to sail around the world alone, nonstop and unassisted, has passed the Cape of Good Hope.
Reaching the rocky headland on the coast of South Africa is a major milestone for Jeanne Socrates, who is 115 days into her third attempt at the record.
She set off from Victoria in Canada's British Columbia in October and hopes to complete her circumnavigation in early June.