The Duchess of Cornwall was presented with armfuls of gifts from traders, as she toured Borough Market.
Florist Sharon Crane, 45, whose business opened today, gave her first bunch of flowers to the Duchess for free.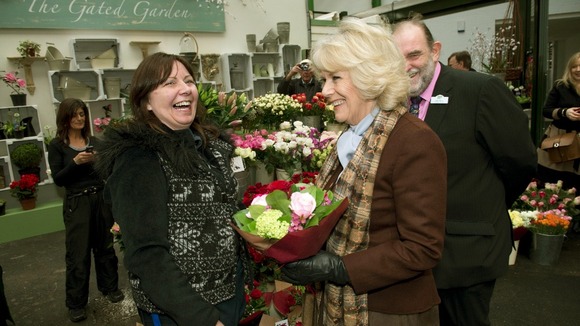 Afterwards she said: "I told her 'I'm giving you a bouquet of flowers in case your husband forgets' and she said she was hoping to get some."
She was also presented with a massive chocolate heart, decorated with the words "with love from Borough Market".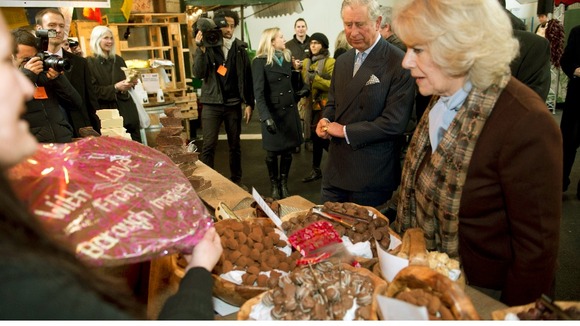 But it seems Charles is having a rather less romantic Valentine's day. When asked by David Ruane, a worker from a nearby pub, if he'd received a card, he rolled his eyes and said: "No, I don't think so."