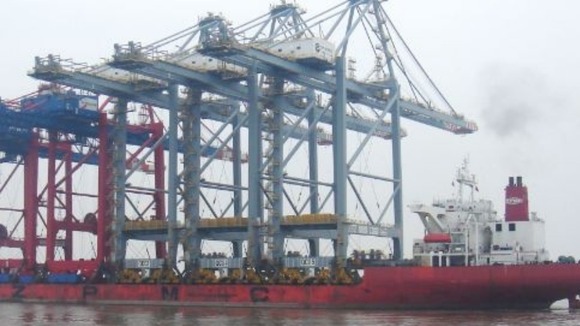 How large?
The cranes are taller than the London Eye, weigh 1,848 tons each, will reach across 25 rows of containers on a vessel and can lift up to 80 tons at a time.
Why so large?
London Gateway will be handling the world's largest container ships, operated by shipping lines to provide economies of scale and reduce environmental impact on the main shipping trade lanes. That means lower cost and lower carbon supply chains for retailers and other cargo owners.
And the future?
The 25-box outreach takes the cranes beyond the width of the world's largest container ship. "The size of the cranes future-proofs the port, allowing London Gateway to handle the next generation of ultra large container ships," says London Gateway operations director Tim Halhead.