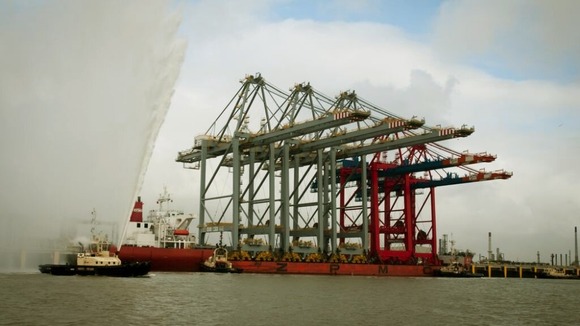 Manufactured in Shanghai by ZPMC, the cranes are semi-automated for quick and efficient handling. They will be connected directly to the Terminal Operating System, which tracks the containers and sends work orders to the crane operator.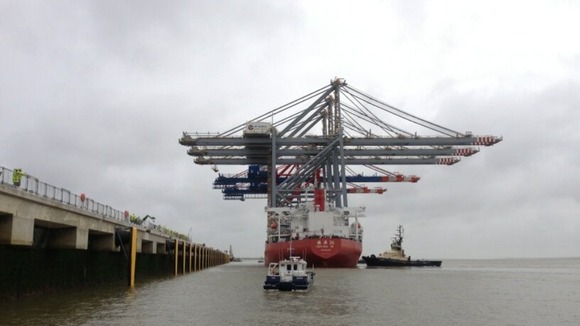 The cranes have also already been put through their paces – they were fully pre-commissioned and moving boxes in Shanghai. "All the testing was done, and then they were disconnected ready for shipping," says London Gateway engineering director Andrew Bowen.
"Meanwhile, we are already training our crane operators on our unique simulator, so they will be more than ready to step up to the job."
Two more cranes are on their way.