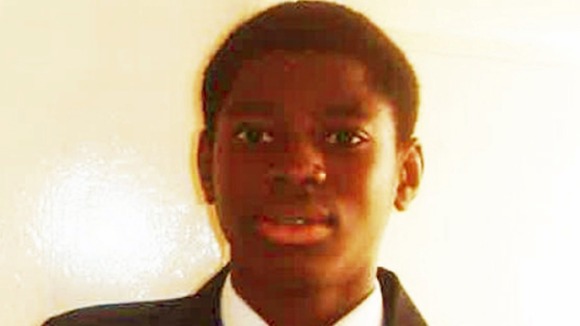 The girl was found guilty of the manslaughter of Junior Nkwelle, 15, along with her 17-year-old boyfriend.
The pair, who cannot be identified for legal reasons, were found not guilty of murder.
The court heard the girl called her then 16-year-old boyfriend to a housing estate in Brixton, south London, where he killed the keen footballer.
Junior and his friends had been playing football on a grassy area but the girl and her friends appeared to have taken offence.
The youngster was stabbed in the chest after the older boy arrived on a bus and started fighting with him.
He died on the makeshift pitch on the Loughborough estate in Brixton in September last year, after the knife cut his heart and a lung.
Jonathan Turner, QC, prosecuting, said it was likely Junior and his killer did not know each other and there was no quarrel between them.
The pair were remanded in custody at the Old Bailey to be sentenced on April 5.