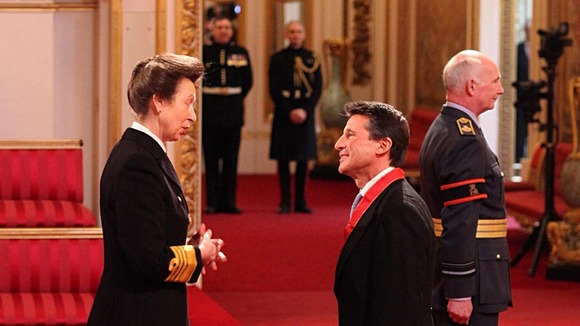 The chief organiser of the London Olymipcs received a top honour at Buckingham Palace today. Lord Coe was made a member of the Order of the Companions of Honour by Princess Anne.
Speaking afterwards, he said that he shared the award with the many other people who had helped make the 2012 games such a success.
He said: "It's a lovely honour and I'm deeply flattered but it is really signal recognition for the extraordinary work of so many people: our teams at Locog....but also the people of Britain whose generosity of spirit helped get us across the line."
He added: "The thing that always makes me most proud is the community effort that went into this, whether the teams at Locog or the armed services during the Games themselves, all our volunteers, our business and commercial partners - everybody played a part."