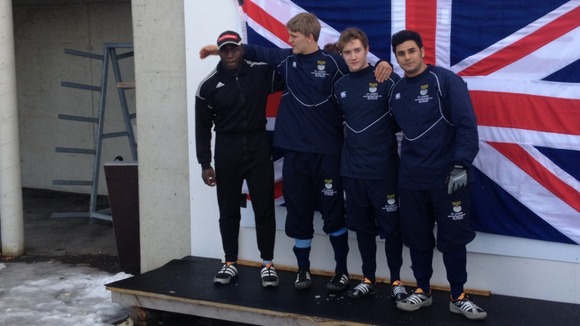 Three boys from St James Senior Boys' School in Ashford, Surrey - Ash, Nic and Jordan - set a record last weekend when they became the youngest team ever to enter the British Bobsleigh Championships.
They went on to finish in 4th position at the competition in Igls, Austria on Saturday.
On their website the boys say:
"We are the first school team ever to enter the championship and the all-important brakeman Jordan, age 16, will become the youngest ever person charged with stopping a bobsleigh in competition."
The idea was the brain child of St James Head of Physical Education, Ben Wassell.
Headmaster, David Boddy, said:
'Young people need exciting challenges. The bobsleigh team requires real courage and skill. All good schools should test their pupils in these ways, not just academically.'