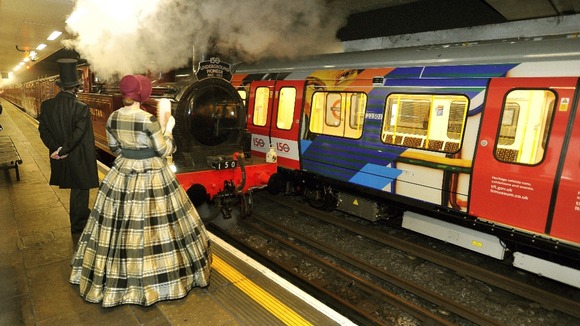 The Queen, the Duke of Edinburgh and the Duchess of Cambridge are going underground, to celebrate the 150th birthday of the tube.
The Royal party will be greeted at Baker Street by the Commissioner of Transport for London, Sir Peter Hendy, and the Managing Director of London Underground Mike Brown.
They'll meet maintenance and train staff and will view a restored 1892 underground coach. They'll then walk through a new S7 train where the queen will unveil a plaque, naming the train Queen Elizabeth II.