The Core Issues Trust had asked the judge to rule that the charity was unlawfully denied the freedom to express its views on homosexuality.
Their advert had been intended as a response to a bus poster campaign by gay rights group Stonewall, which carried the message: "Some people are gay. Get over it!"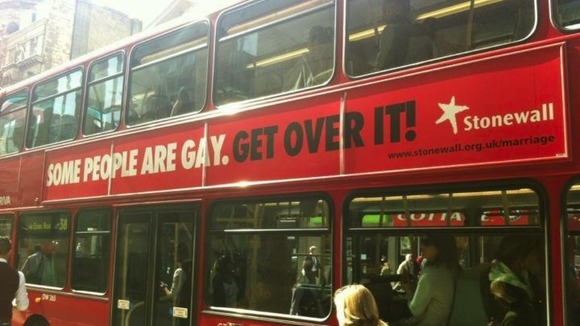 Paul Diamond, appearing for Core Issues, contended that the trust was equally entitled to express its view on the sides of buses, and to have its right to freedom of expression protected under Article 10 of the European Convention on Human Rights.
He said the Trust had nothing but "utter respect for people struggling with same-sex attraction" and denied that it was attempting to offer a so-called "gay cure".