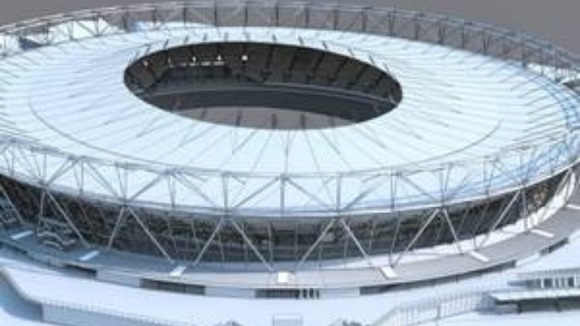 West Ham United has issued more architectural drawings to show some of the new features of the Olympic Stadium post-conversion. The first set of drawings (above and below) show how the modern seating will make sure the stadium provides good views for football matches.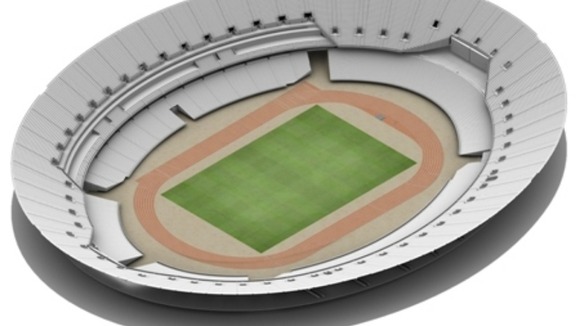 An automated system using drive motors will move all four sides of the lower bowl forward to bring the seats nearer to the pitch, ensuring that the running track cannot be seen when the stadium is being used for football.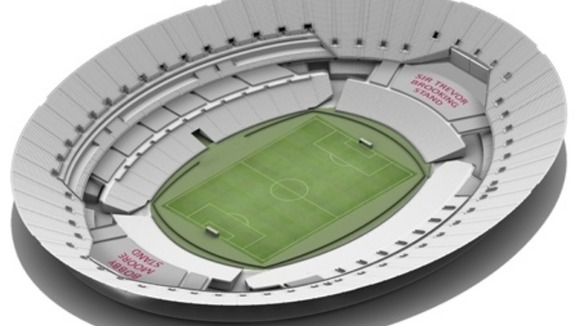 The designs will ensure that the seating distances will compare favourably with the Emirates and Wembley stadiums and the best stadia around the globe. The seats will be 10m nearer to the goal line than the Stade De France in Paris, which has a similar system.
The image below is a detailed graphic showing the gravity stressed design of the roof that enables it, at 84m, to become the largest spanning tensile roof in the world.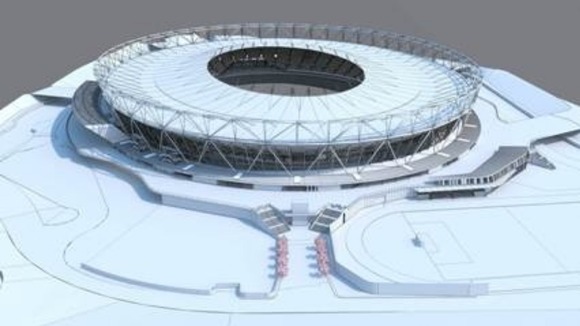 The last image is a more technical drawing that shows how the seating in the lower bowl will work to bring fans nearer the pitch.