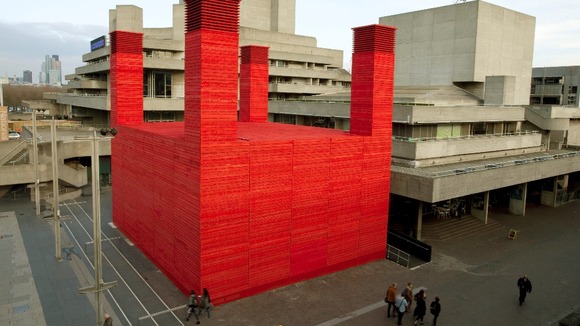 The National Theatre in London has unveiled its new temporary stage, The Shed.
Resembling a red upside-down table, the building will be used until the new revamped third auditorium opens next year.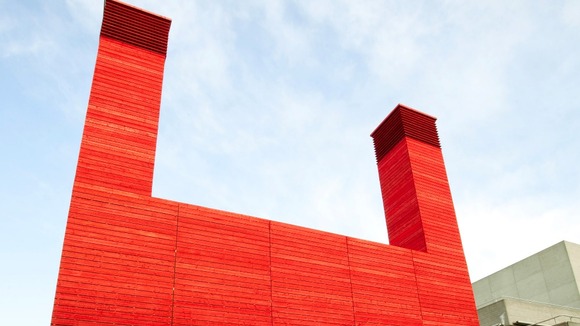 It stands directly in front of the National Theatre, has 225 seats and tickets will be priced between £12 and £20.
Aptly the first play to be performed will be on 9th April and is titled Table.
The £70 million redevelopment which will transform the facilities the National offers to artists and audiences is set to be completed at the end of next year.