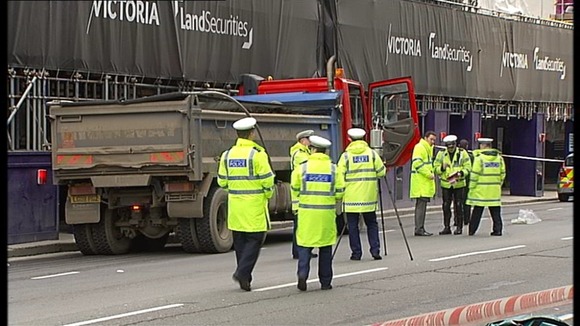 Police say the woman was killed when she was struck by a tipper truck at the junction of Victoria Street and Palace Street in central London.
The driver of the lorry stopped but no arrests have been made.
Mike Cavenett, from the London Cycling Campaign, said tipper lorries have a high driving position and poor visibility for the driver.
He said: "These lorries are banned from the roads overnight so first thing in the morning they go out on to the streets to make deliveries at the same time as cyclists. It is a serious problem. Reducing the danger that lorries pose has to be the number one priority.
We want lorries to be equipped with sensors or cameras to help the drivers, and cyclist awareness training for every lorry driver in London."
Around half of the cyclist fatalities in Greater London involve lorries, he said, and three-quarters of those are from the construction industry.