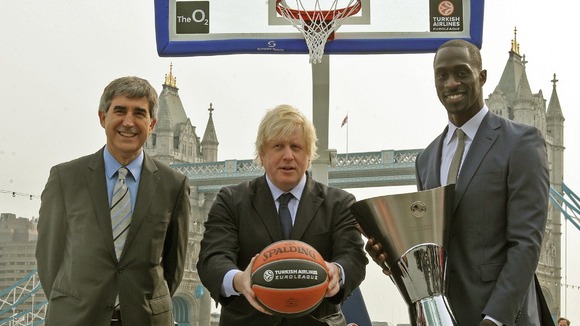 The 2013 Turkish Airlines Euroleague Final Four will be played at The O2 from 10th - 12th May 2013. It's the signature event of the premier European clubs basketball competition where the four best teams of the season compete to become Euroleague champions.
The Euroleague Fan Zone is a free, outdoor festival for basketball and non-basketball fans alike, which accompanies the Euroleague Final Four and will take over Trafalgar Square for three days, from May 10th to 12th.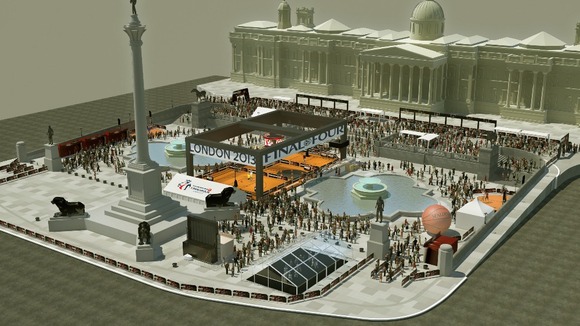 Londoners will be able to take part on an impressive weather-proof central court (with a 15m. high roof) in a number of different activities.
It will offer a fun and family-friendly environment through basketball 3 on 3s, shooting contests, cheerleading lessons and demonstrations, music, player appearances, photo opportunities with the Champions Trophy, and much more!