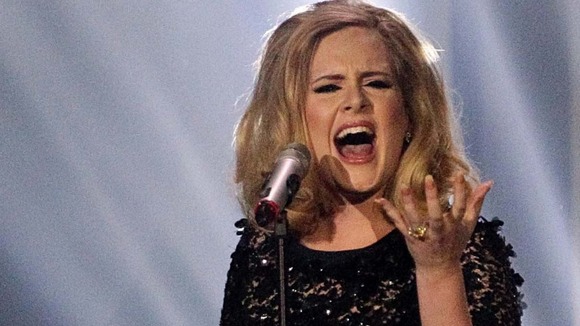 Adele tops the Sunday Times Young Music Rich List with a fortune of £30 million.
According to researchers, the Tottenham-born singer made £10 million in the last year despite taking much of it off to recover from a throat operation and have a baby.
Cheryl Cole is second in the list of music millionaires aged 30 and under with a fortune estimated at £14 million, while Leona Lewis and Katie Melua are just behind with £12 million.
New entries to the list include Emeli Sande and Ed Sheeran who are each worth £5 million.
The top five richest young music millionaires in Britain and Ireland according to the Sunday Times Rich List:
1 - Adele - £30 million
2 - Cheryl Cole - £14 million
3 - Leona Lewis - £12 million
3 - Katie Melua - £12 million
5 - Florence Welch - £9 million