The charity donation page of a marathon runner who died during the race continues to make a large amount of money.
Sam Harper Brighouse collapsed during the Brighton Marathon, of a suspected cardiac arrest near the 16 mile mark.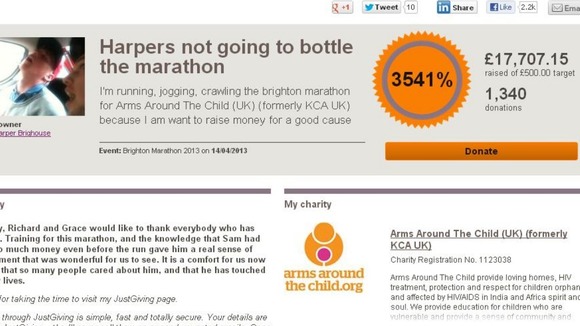 He had been running the 26-mile course to raise money for Arms Around the Child, which helps children in India and Africa who have been affected by HIV.