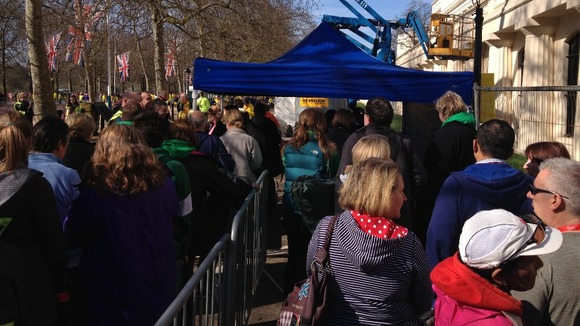 Heightened security at this year's London Marathon has left spectators queuing to get past the finish line.
Hundreds of extra police officers have been drafted in to oversee the event after a terror attack at the Boston Marathon on Monday. Three people were killed and hundreds injured in two bomb blasts near the finish line.
The Metropolitan Police say the measure is meant to reassure runners.