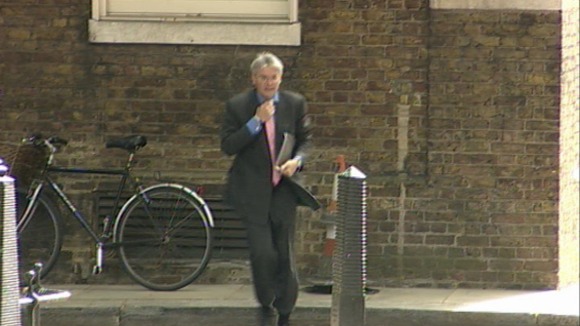 The bike of former chief whip Andrew Mitchell, which was at the centre of the "plebgate" row, is now for sale on eBay.
Mr Mitchell was riding the seven-year-old bike when police officers refused to let him leave Downing Street via the main gate last September. It was claimed at the time that Mr Mitchell swore at the officers and called them "plebs".
Mr Mitchell denies the allegation and was forced to resign after a series of damaging headlines. He has now put his "hard-working" Reflux Westminster for sale on eBay, wishing to give it a "good home out of the limelight".
All the proceeds from the sale will go to the charity Nyumbani UK, which helps HIV and AIDS affected children in Kenya.
The 18 speed bike with a basket has so far received 18 bids totalling more than £2000.