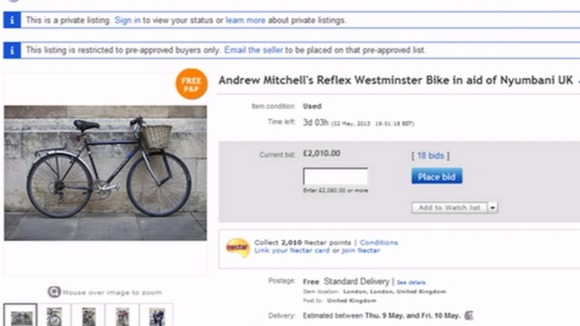 The listing for the bike describes the item for sale as:
"A sturdy bike with blue frame, this men's Reflex Westminster has been a regular commuter to and from the House of Commons over the years with numerous journeys to the Department for International Development & Number 10 Downing Street.
Complete with front basket, lights, horn, gears, pannier rack and mud guards, this hard working two-wheeler, still in perfect working order, is now looking for a good home out of the limelight for its retirement years.
This is a seven year old Hybrid bike offering stability, comfort and ease of use, making it perfect for new cyclists, casual riders and especially urban commuters."