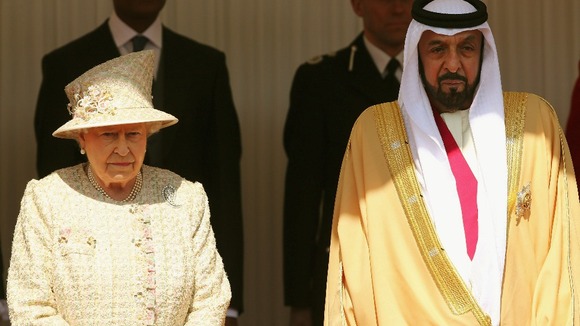 Queen Elizabeth with the President of the United Arab Emirates, His Highness Sheikh Khalifa bin Zayed Al Nahyan in Windsor, as he begins a State Visit to the UK. The trip comes as three London men were jailed in Dubai for four years each for possessing drugs, amid claims that they were tortured.
During talks with Sheikh Khalifa bin Zayed Al Nahyan at Downing Street tomorrow, Prime Minister David Cameron is expected to address the claims of Grant Cameron, Suneet Jeerh and Karl Williams.
A Foreign Office spokesman said the state visit "will primarily be a chance to develop and strengthen relations between the UK and UAE" but the trio's case would be brought up.