A Gatwick Airport spokeswoman said passengers were travelling to the South Terminal and being transferred by coach to the North Terminal where check-in and flights were unaffected by the alert.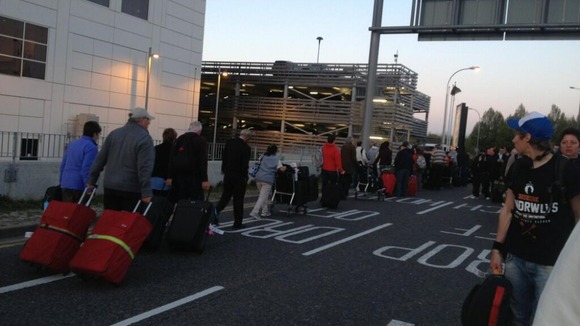 She said: "The operation of the airport hasn't been impacted, with flights coming in and leaving unaffected. The terminal building is still open so passengers are able to come and go.
"However, if passengers are flying from the North Terminal there are slight disruptions getting there by road. People are having to come to the South Terminal and then are being coached up.
"There are no onward travel options for passengers flying in to the North Terminal, so they are having to be coached to the South Terminal to catch buses and taxis."
She added: "There is some inconvenience but we have got staff out and about giving advice, and we hope that the situation will be resolved some time soon."