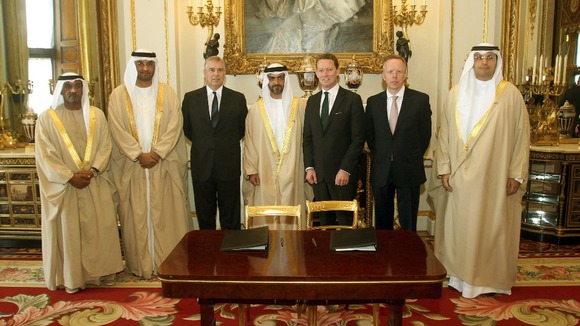 "The Prime Minister said that the State Visit was amark of the lasting and strategic importance to Britain of our relationshipwith the UAE.
"The two leaders agreed that their relationship had developed significantly in the last year, especially building a deeper and substantive defence partner and significant commercial links.
"They discussed the action that the international community should take on the most pressing issues in the Gulf and wider region, including to address the challenge of Iran's nuclear programme,
to end the appalling and dangerous conflict in Syria, and to bring new momentum to the peace process between Israel and Palestine. They agreed on the need for further support to stabilisation and development in Somalia at the London conference next week.
"They also discussed UK concerns about the treatment of the three British Nationals convicted of drug possession in Dubai.
"The two Leaders agreed to continue close engagement between the two Governments on important issues in the relationship."