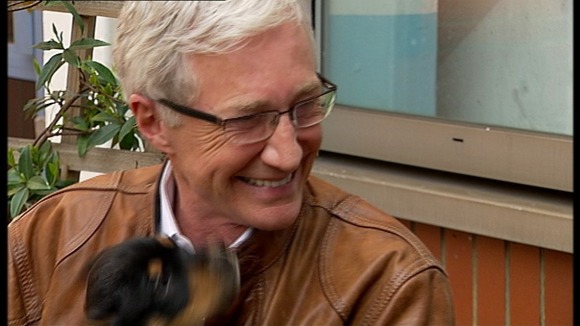 "They don't ask for much", says television presenter Paul O'Grady. "Just to be fed and to be given a little bit of affection. And they give you so much more in return."
Paul was at his second residence - Battersea Dogs' Home. Every time he goes there he has to be restrained from taking some of the dogs away with him. Today, Paul was backing a pledge by a pet food company to feed all the dogs there free of charge.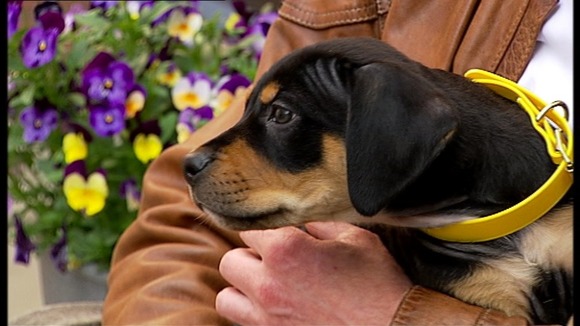 The gift of one million meals by Pedigree will allow more money to be spent on drugs to treat neglected dogs suffering from malnutrition and related ilnesses, according to the home. Increasing numbers of pets are being abandioned because their owners can't afford to feed them or pay vets' bills.
The recession, says Paul O'Grady is hitting dogs too. He is one of the nation's best known celebrity pet owners. and tonight at six o'clock he tells us just how many different species share his home.